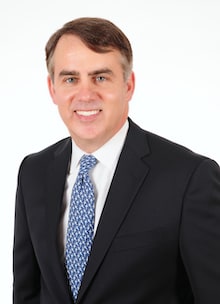 Stewart Anthony McMillan
If you've been injured in an accident, our Westchester County personal injury attorneys will work tirelessly to ensure that you receive the maximum recovery allowable under the law.
When an accident has occurred, insurance companies immediately start gathering evidence in an effort to limit your recovery. Mr. McMillan and his team of New York personal injury lawyers have been in business for 30 years and are familiar with the tactics of insurance representatives.
Our New York Accident Lawyers have represented clients in every type of accident imaginable from low level car crash cases to construction site accidents involving traumatic brain or spinal column injuries.
The first few days after an accident are frequently the most critical to ensuring a successful resolution of the case. Accordingly, as soon as our White Plains personal injury lawyers are called, we will begin the work necessary to ensure that you receive a fair settlement or, if necessary, to prevail at trial.
Our New York personal injury attorney's initial investigation on your case may include interviewing, eyewitnesses while the memory of the accident is still fresh in their minds, speaking to the police and medical personnel on the scene, and obtaining their reports, taking photographs of the scene and the instrumentalities of the accident, before anything is altered and obtaining videos from nearby stores or ATM's.
Our New York and Connecticut accident lawyers have offices conveniently located near New York Supreme Court, Westchester County Supreme Court, Bronx Supreme and Stamford Superior Court. The close proximity of our law offices ensures that our accident attorneys are never more than a few minutes away from the Courthouse if the need arises to file legal documents obtain relief for our clients.
So, if you have been injured, call our White Plains personal injury lawyers. There is no fee for the initial consultation and our accident attorneys are available 24 hours a day to answer your questions.
Education
J.D., Fordham University School of Law, 1994
B.A., Georgetown University, 1989
Jurisdictions Admitted to Practice New York State, 1995
Connecticut, 1996

Professional & Bar Association Memberships
New York State Trial Lawvers Association
Member Since: 2004
Westchester County Bar Association
Member Since: 2000
New York County Bar Association
Member Since: 2006
New York State Bar Association
Member Since: 2004
Representative Clients
Traumatic Brain Injury to Bronx County Construction Worker Caused by Work Site Accident
Pedestrian Accident with Catastrophic Injuries caused to Westchester County Man Crossing Street
Compound elbow fracture suffered by Westchester County Man caused by fall down stairs in dimly lit Residence
Fractured Hip suffered by Queens County Man arising out of trip and fall on defective sidewalk
Permanent hearing loss suffered by Westchester County boy arising out of assault at school by teacher
Compound fracture of the tibia and fibula suffered by Queens County Construction Worker arising out of worksite accident.
Neck Injury suffered be man struck by Westchester County Public Bus
Neck and back injuries causing permanent loss of mobility suffered by Stamford Connecticut man struck from behind by a car.
Neck vertebrae fractures suffered by Westchester County man struck from behind by motorist texting while driving.
Compound wrist fracture suffered by Fairfield boy injured when falling off defective playground apparatus.